Sale
CLEARANCE Reed Diffusers
---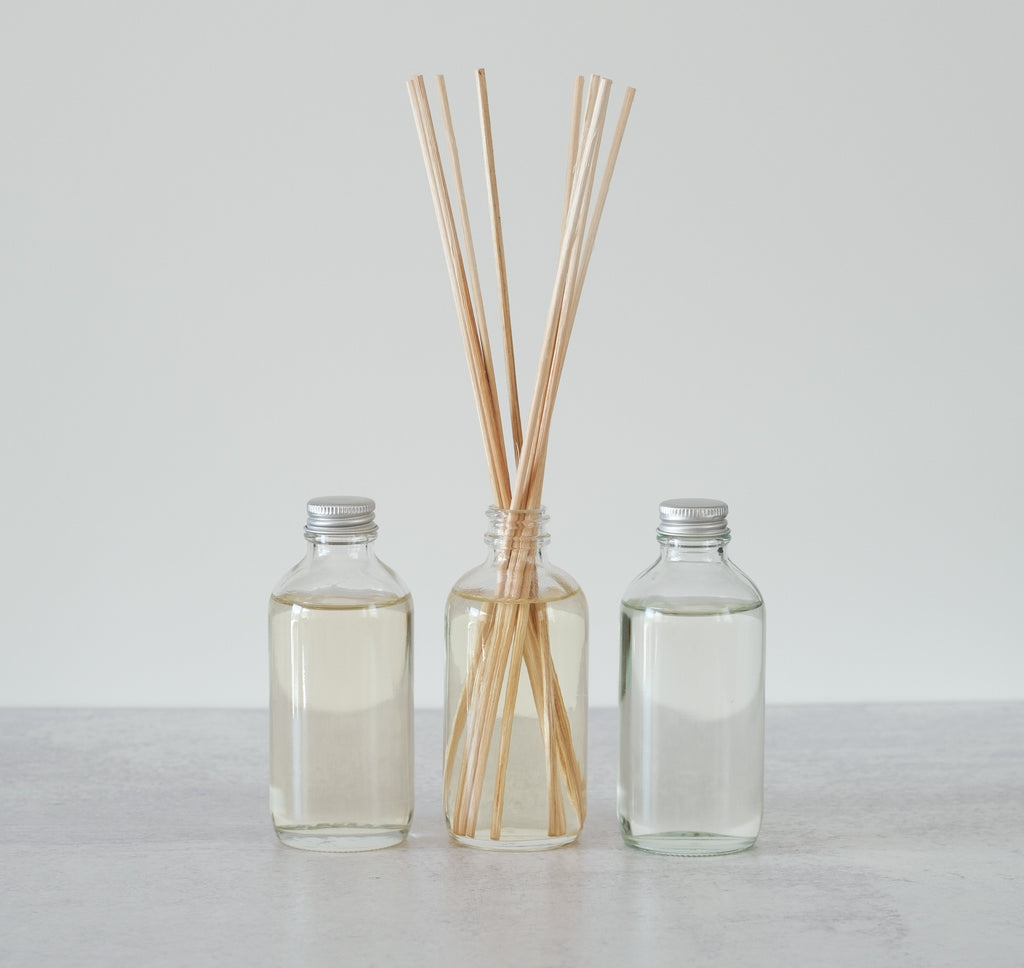 We're
 making room on our shelves for new inventory and need to get rid of these in a FLASH!
PLEASE NOTE:
 These items are 
AS-IS
 and 
FINAL SALE
. Because of our natural and handmade process, some items can't survive on our shelves for more than one season or suffer from human error. Occasionally, we get dust or debris that we miss in the bottles before we pour our oils for the diffusers. Sometimes the jars have spots of discoloration. 



CLEARANCE DIFFUSERS SHIP WITH 7 INCH DIFFUSER REEDS (OUR STANDARD REEDS ARE 10 INCHES)



CLEARANCE ITEMS MAY BE: small pieces of debris in bottom of vessel, lighter or heavier fragrance load than usual, under-filled, or have other cosmetic issues.
Handmade in small batches to ensure quality.

Ingredients: natural soy wax, natural essential and botanical oils, fine fragrance oils, and natural cotton wick.

Our candles are phthalate free.
Candle burns up to 20 hours when following proper burn instructions. Burn instructions are listed on the bottom of the candle or can be read about in depth on our website by clicking here.


Read more about our candles on wilderess.com/about
Related Products
---